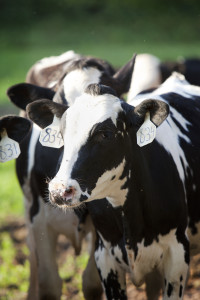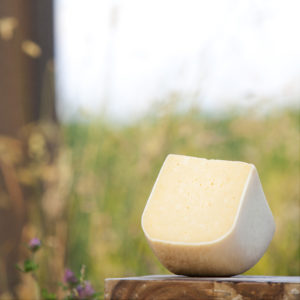 In the early 1990's, Kenny Mattingly of Kenny's Farmhouse Cheese, whose family milks about 120 cows in Barren County, Kentucky, was worried about the future of milk as a commercial commodity – and especially about whether he and his family could continue to make a living on their 200-acre farm. After a farm trip to Europe, he returned with a different notion. He was impressed with the way small family farms in Western Europe were finding ways to add value to their products and market to their local communities. It gave him a new vision for his farm.
So in 1998, he and his family started using some of their milk to produce Gouda cheese using Old World, handmade techniques. That first year, the family made about 4,000 pounds of cheese. Sales and production have grown consistently since then. "It started out as a business decision," said Mattingly' But somewhere along the line, he became a cheese-maker.
These days, Kenny's Farmhouse Cheese is a nation-wide operation and a household name in their region. The Mattingly's commitment to dairy farming has become a sustainable way of life. Kenny's son Jared manages the dairy farm and is learning to make cheese. This family business has increased to one of extended family and consists of just over 10 dedicated staff managing office duties, creamery, shipping, packaging, sales, and marketing.