Mattingly Farm now has apartments to rent through Airbnb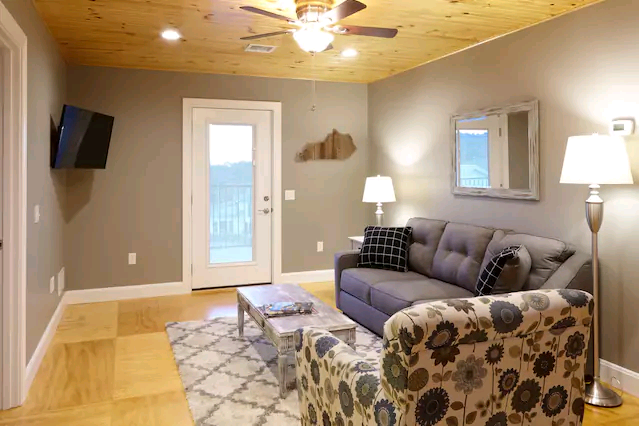 A one of a kind farmstead experience, stay in a newly constructed barn on our 350 acre dairy farm. The Mattingly farm is home to Kenny's Cheese, farmstead cheese made right here on our farm.
In 2015, Kenny Mattingly started looking into one of the latest trends in dairy farming, robotic milking, in which cows allow a machine to milk them whenever they want, rather than twice daily.
In July 2016, the existing dairy barn collapsed due to storms that moved through the area. Visioning the future for Mattingly Farm, Kenny decided when building back he would incorporate a robotic milking center. Above the new barn, with observation decks overlooking the cows and the beautiful countryside, are 2 apartments that are rented through Airbnb.
You have a unique opportunity to stay in the heart of the action. You will be welcomed by our friendly dairy cows and possibly a new baby calf or two. And because we want to share our Amazing cheese with you, we will leave some in the fridge for you to choose your favorite or favorites!
Each apartment is one bedroom/one bath, with a door that can open between both. You may book both units to accommodate larger groups. Each apartment includes a sofa/sleeper as well.
Book these apartments now on Airbnb.com!